5th Annual New Jersey Convening
on Diversifying the Teacher Workforce
2022 Conference Theme:
C.A.R.E. – Community-Building And Radical Empathy
Virtual and In-Person Conference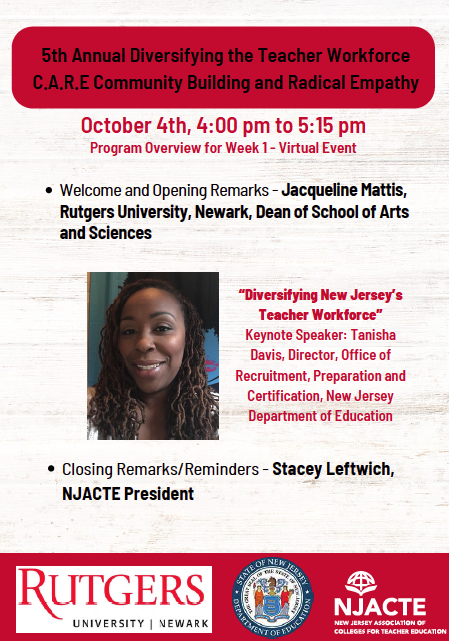 Week 1 Convening Program – October 4, 2022
VIEW RECORDING OF WEEK 1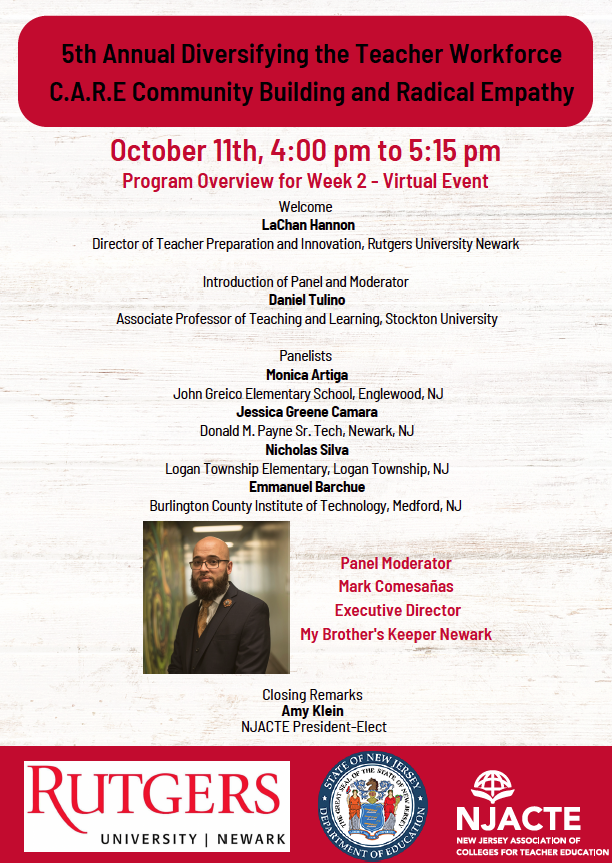 Week 2 Convening Program – October 11, 2022
VIEW RECORDING OF WEEK 2 – VOICES FROM THE FIELD
Week 3 Convening – October 18, 2022
is located at the
Paul Robeson Campus Center
350 Dr. Martin Luther King Jr Blvd
Newark, NJ 07102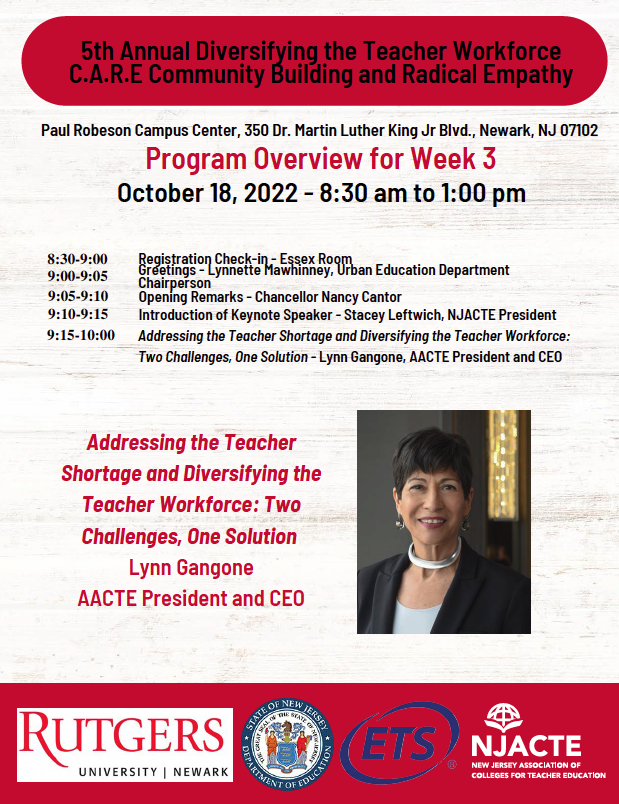 Call for Proposals Due 9/12/22
Call for Proposals: Fifth Annual Diversifying the Teacher Workforce C.A.R.E. Community-building And Radical Empathy
This series of meetings is designed to engage stakeholders and constituents from New Jersey in considering the way we take care of the education community. With this Call of Proposals, we are soliciting proposals for 55 minute presentations (including time for a Q & A) demonstrating how the Ethics of Care is being implemented throughout the teacher workforce. Submissions that address ways educators are caring for themselves, for others and for students will be given priority. We encourage representatives of 2-year and 4-year higher education institutions, school districts, teacher candidates and other educational organizations to submit a proposal with the information below by September 1st. Decisions will be communicated the week of September 22nd.